Okay so before I begin, let me start by saying that; No, this post is not about teenage cancer or disease but I am not taking away from the important issues and real life tragedies that the book brings to light. It's just not the reason why I fell in love with this incredible story.
It's no secret now to our readers that I love to travel. It's also no secret that my favourite city in the world is Amsterdam, so much so that I vow right here and now that no matter where life takes me I want to will call Amsterdam home one day.
For everyone that has read TFIOS we all know that Gus and Hazel take a trip to my favourite city. This is also the place where they fall in love and spend some of the happiest time they have together (bar the crazy Van Houten situation).
And that is why I'm so grateful to John Green. TFIOS has shown Amsterdam in all of it's glory; Romantic, cultured, friendly and beautiful.. and do you know what? Not many people I know knew that.
Amsterdam is famous for it's leniency and many people assume that means it is a drug-ridden city, it's streets are lined with prostitutes and everyone is getting high… but that's just not true. Yes, of course there is the famous red light district, but that is just a tiny part of this enchanting city. As the book says:
Some tourists think Amsterdam is a city of sin, but in truth it is a city of freedom.
For example; Marijuana. Despite what most people think Marijuana is not a legal drug in the Netherlands, it is simply tolerated in small quantities and if it is consumed in approved places. It is categorized as a soft drug and well, the Dutch government aren't stupid, this tolerance alone brings in thousands of tourists each year.
Have you ever been to Amsterdam? Here is what you can really expect to see..

Romance
Beautiful Architecture
Winding Canals
Cute cafes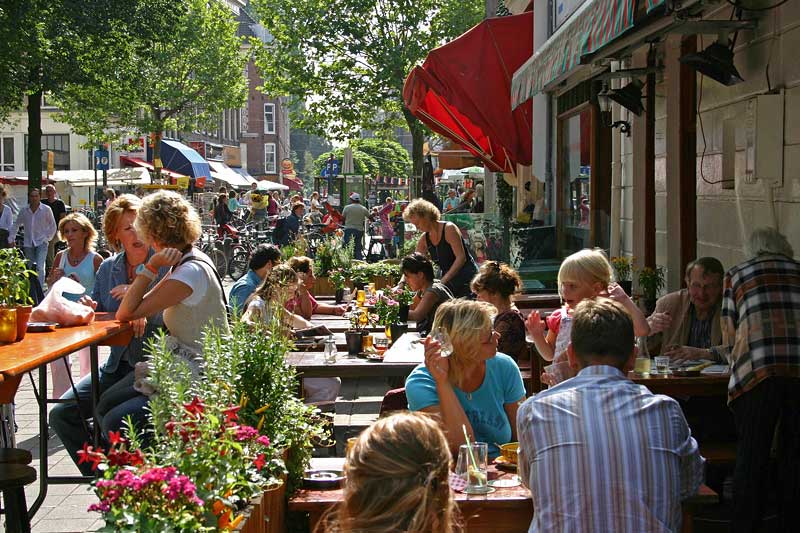 Great Nightlife
and The City on two wheels!
We'll be taking you on a tour of the city soon, including a visit to all of The Fault In Our Stars locations!
Over to you: Have you been to Amsterdam or does TFIOS make you want to visit? Let us know!
Sarah xx
Liked this post? Be sure to share and leave us a comment below to tell us your thoughts!